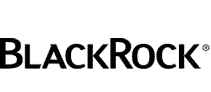 Job Information
BlackRock

Product Development and Strategy, Associate/Vice President | BlackRock

in

Tokyo

,

Japan
Product Development and Strategy, Associate/Vice President | BlackRock
Open Menu Hide Menu
R193482
Product Development and Strategy, Associate/Vice President
Tokyo, JP
Investment Professionals – Investments
About BlackRock
BlackRock's business is investing on behalf of our clients, from large institutions to parents and grandparents, doctors and teachers who entrust their savings to us. We are committed to our clients—period. Our promise is to offer them the clearest thinking about what to do with their money and the products and services they need to secure a better financial future.
That's why investors of all kinds have made us the world's largest asset manager, entrusting us with trillions of dollars, and it's why companies, institutions and global governments come to us for help meeting their biggest financial challenges.
Job description
Description
About this role
BlackRock's diverse platform of active (security selection, dynamic asset allocation) and index (cap-weighted and factor-based smart beta) investment strategies across asset classes enables the firm to tailor investment outcomes and asset allocation solutions for clients. Product offerings include single- and multi-asset class portfolios investing in equities, fixed income, alternatives and money market instruments.
Products are offered directly and through intermediaries in a variety of vehicles, including open-end and closed end mutual funds, iShares® exchange-traded funds ("ETFs"), separate accounts, collective investment funds and other pooled investment vehicles. BlackRock also offers the BlackRock Solutions® investment and risk management technology platform, Aladdin®, risk analytics and advisory services and solutions to a broad base of institutional investors.
For additional information on BlackRock, please visit www.blackrock.com | Twitter: @blackrock at https://twitter.com/blackrock | Blog: www.blackrockblog.com | LinkedIn: www.linkedin.com/company/blackrock .
Business Unit Overview:
BlackRock's ETFs and Index Investments (EII) team manages more than $3.6 trillion in global passive equity assets across Global Developed Markets, Emerging Markets, Commodities and REITs. This includes BlackRock's iShares product line, the leading provider of ETFs in the world, with over $1.7 trillion in assets under management. With a global footprint, strong client orientation and an innovative product range, iShares was the industry's number one in flows in 2017 with $245 billion, a 19% organic asset growth and flow market share of 36%. iShares operates over 800 ETFs, the broadest range of ETF investment options, offering exposure to virtually the entire investable universe, from the most essential to the deepest niche; and our funds are equally accessible to institutions, advisers and individuals. Product lines provide efficient exposure across equities, fixed income, real estate and commodities, as well as strategies such as smart beta and sustainable investing.
The Index and ETF Investments Business also oversees over $2 trillion in Index Equity funds (mutual funds, pooled funds, segregated mandates) and offers index equity investors the industry's broadest array of investment choices. Our clients include corporate pension plans, public pension plans, central banks, sovereign wealth funds and other institutional investors.
Role Overview:
Professionals within the APAC EII Product Team work to deliver, manage and promote our global iShares investment vehicles to our clients. The ETF Product Strategist role consists in helping the promotion of the global product range to our clients, by providing product analysis to assist sales and drive iShares product selection, with a more specific focus on the local line-up. The position is based in Tokyo.
The iShares Product Strategist is a subject matter expert, who will work closely with APAC EII stakeholders and partner groups, such as ETF Sales, Marketing, Global Markets, COO and Strategy, Portfolio Engineering, Corporate Communications, Strategic Product Management and Client Technology, to help drive ETF business growth in Japan. The product strategist will also support our product range activities, in areas such as product innovation, new product development and range management and client services activities (e.g. website, factsheets, automation of client reportings).
Core responsibilities include:
Local Product Strategy:participate to the medium to long term product strategy, including the build-up of the local range and grow the business size. Gather market intelligence and analyse competitors' offerings in Japan to help assess important gaps in the iShares line up or distribution strategy.

Product analysis and client solutions:On queries on the local and global product ranges, being able to conduct the necessary analysis either alone or in coordination with internal partners, to provide high quality solutions. Assist local salesforce in presentations and client meetings, formulating the marketing approach and providing technical product expertise on topics such as Fixed Income, Thematics (ESG, Megatrends…) or Smart Beta.

Regional and global coordination:partner with other Product teammates within the region and globally, and leverage on that expertise to define the local product strategy.Strong analytical capabilities, the ability to work independently or collaboratively, depending on the circumstances, being comfortable with tight deadlines and multi-tasking are important attributes of the position. This role provides an opportunity to be a key player in a strategic and dynamic environment with exposure to a wide variety of new product ideas and business processes, leveraging on BlackRock's local and global resources. Experience and Qualifications Required:

Skills/Capabilities

Strong knowledge of Japanese ETFs and related products (mutual funds, private funds) from a structure as well as regulatory perspective. Knowledge or experience in Global ETFs a plus.

Articulate and strong problem solving and analytical skills

Strong stakeholder management; excellent communication & influencing skills

Ability to deliver presentations and discuss with executive level employees of internal and external counterparties

A collaborative team player, able to work with people of all levels

Ability to work independently and deliver on objectives with limited oversight

High degree of proficiency in Word, Excel and PowerPoint

Background in trading, macro research and derivatives structuring a plus.

Fluent in Japanese and English (ability to read, write, speak)

Experience

A minimum of 5 years' experience / expertise working in professional or financial services firm (asset management, investment banking or distribution) required
About BlackRock
BlackRock's purpose is to help more and more people experience financial well-being. As a fiduciary to investors and a leading provider of financial technology, our clients turn to us for the solutions they need when planning for their most important goals. As of June 30, 2019, the firm managed approximately $6.84 trillion in assets on behalf of investors worldwide. For additional information on BlackRock, please visit www.blackrock.com/corporate | Twitter: @blackrock at https://twitter.com/blackrock | Blog: www.blackrockblog.com at https://www.blackrockblog.com/ | LinkedIn: www.linkedin.com/company/blackrock .
BlackRock is proud to be an Equal Opportunity and Affirmative Action Employer. We evaluate qualified applicants without regard to race, color, national origin, religion, sex, sexual orientation, gender identity, disability, protected veteran status, and other statuses protected by law.
BlackRock will consider for employment qualified applicants with arrest or conviction records in a manner consistent with the requirements of the law, including any applicable fair chance law.
Job requisition #
R193482
Team background
BlackRock is proud to be an Equal Opportunity/Affirmative Action Employer. We are committed to equal employment opportunity to all applicants and existing employees and we evaluate qualified applicants without regard to race, creed, color, national origin, sex (including pregnancy and gender identity/expression), sexual orientation, age, ancestry, physical or mental disability, marital status, political affiliation, religion, citizenship status, genetic information, veteran status, or any other basis protected under applicable federal, state, or local law. View the EEO is the Law poster here at https://www.dol.gov/ofccp/regs/compliance/posters/pdf/eeopost.pdf and its supplement here at https://www.dol.gov/ofccp/regs/compliance/posters/pdf/OFCCPEEOSupplementFinalJRFQA508c.pdf . The pay transparency policy is available here at https://www.dol.gov/ofccp/pdf/pay-transp_formattedESQA508c.pdf .
BlackRock is committed to working with and providing reasonable accommodations to individuals with disabilities. If you need a reasonable accommodation because of a disability for any part of the employment process, please send an e-mail to Disability.Assistance@blackrock.com and let us know the nature of your request and your contact information.