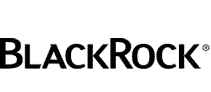 Job Information
BlackRock

iShares Fixed Income Strategist (14-week Returnship Program) - San Francisco | BlackRock

in

San Francisco

,

California
iShares Fixed Income Strategist (14-week Returnship Program) - San Francisco | BlackRock
Open Menu Hide Menu
R192555
iShares Fixed Income Strategist (14-week Returnship Program) – San Francisco
San Francisco, US
Investment Professionals – Investments
About BlackRock
BlackRock's business is investing on behalf of our clients, from large institutions to parents and grandparents, doctors and teachers who entrust their savings to us. We are committed to our clients—period. Our promise is to offer them the clearest thinking about what to do with their money and the products and services they need to secure a better financial future.
That's why investors of all kinds have made us the world's largest asset manager, entrusting us with trillions of dollars, and it's why companies, institutions and global governments come to us for help meeting their biggest financial challenges.
Job description
Description
About this role
Returnship Program Overview
BlackRock is one of the world's preeminent asset management firms and a premier provider of global investment management, risk management and advisory services to institutional and individual investors around the world. BlackRock offers a range of solutions — from rigorous fundamental & quantitative active management approaches aimed at maximizing returns to highly efficient indexing strategies designed to give broad exposure to global capital markets. At BlackRock, we value diverse perspectives and experiences. As such, teams within our Investments business would like to invite experienced professionals who are looking to re-launch their careers after an extended absence from the workplace to participate in a paid 14-week pilot returnship. The pilot will run from approximately from September 2019 to December 2019.
This program is aimed to help participants renew their:
Experience through on-the-job learning

Exposure through networking and mentoring opportunities

Education through specific skill-based training
Whether this pilot returnship leads to a full-time career or serves to sharpen the skills necessary to take the next step, it will be a valuable experience for participants to build their career portfolio.
Please note that while we hope to be able to offer the best performers opportunities to stay on full-time at BlackRock, participation in the pilot returnship does not guarantee a permanent position.
Position Overview
BlackRock's Global Fixed Income platform manages over than $1.8 trillion in fixed income assets across index, ETF, fundamental and model-based strategies. The platform offers fixed income investors one of the industry's broadest array of passive and active investment choices, providing access to our skilled portfolio management teams, offering deep market expertise, and industry leading risk management systems. BlackRock managed over $400 bn of fixed income exchange traded funds (ETFs).
Fixed Income Product Strategy is responsible for offering clients and prospects connectivity to the investment process, and transparency to each portfolio management team's autonomous views and investment decisions. Critical to the success of the Product Strategy function is the maintenance of strong relationships with the Retail Sales, Institutional Sales and, Manager Research teams, which are responsible for managing and developing BlackRock's client and consultant relationships.
The iShares Fixed Income Product Strategy team is responsible for helping to drive the commercialization, thought leadership and product innovation/enhancement of iShares fixed income ETFs. The team interfaces with the portfolio management teams, relationship managers and end investors. The Associate / Vice President will be responsible for helping drive the growth of the iShares Fixed Income ETF business and through engagement with internal sales teams and clients as well as through the development, preparation and maintenance of investment content and product, market and business-related materials. The Associate / Vice President will work closely with portfolio managers, other product strategists, and our internal sales teams on a daily basis, and will be essential to handling a wide range of requests.
Through this role, the returnship participant will gain familiarity with the investment process and portfolio construction across our product range, the markets that we participate in and shape how we go to market across various products. In addition, the Associate / Vice President will work with our internal partners to develop new products and customized solutions for clients.
Key Responsibilities
Provide ongoing business support as directed for the Senior Product Strategists on the team in the pursuit of strategy and business growth

Possess a deep understanding of our fixed income ETF strategies; understand the PM team's thought process to act as a proxy for the portfolio managers in client meetings

Develop and oversee the maintenance of marketing materials

Attend and present at client and prospect meetings, with a focus on US Wealth Advisory (Retail and financial advisors)

Coordinate with internal sales teams, marketing, legal & compliance, operations, risk and portfolio analytics teams regarding ad-hoc client inquiries and client investment due diligence requests

Involved in new product development with a focus on supporting the broader iShares Product Innovation team
Skills/Qualifications
2+ years voluntary career break

BA/BS required, CFA designation or participation preferred

4-6 years prior experience in product strategy, marketing, or sales

Fixed income / ETF / or investment knowledge required

Strong analytical, communication, writing, and presentation skills

Strong organizational skills with the ability to multi-task quickly and efficiently

Attention to detail and a sense of urgency around deadlines

Highly proficient in Excel, with ability to manipulate data in a spreadsheet

Highly proficient in PowerPoint, with ability to create and enhance marketing slides

Ability to travel as needed in the US and internationally
About BlackRock
BlackRock's purpose is to help more and more people experience financial well-being. As a fiduciary to investors and a leading provider of financial technology, our clients turn to us for the solutions they need when planning for their most important goals. As of September 30, 2019, the firm managed approximately $6.96 trillion in assets on behalf of investors worldwide.
For additional information on BlackRock, please visit www.blackrock.com/corporate | Twitter: @blackrock at https://twitter.com/blackrock |
Blog: www.blackrockblog.com at https://www.blackrockblog.com/ | LinkedIn: www.linkedin.com/company/blackrock
BlackRock is proud to be an Equal Opportunity and Affirmative Action Employer. We evaluate qualified applicants without regard to race, color, national origin, religion, sex, sexual orientation, gender identity, disability, protected veteran status, and other statuses protected by law.
We recruit, hire, train, promote, pay, and administer all personnel actions without regard to race, color, religion, sex (including pregnancy, childbirth, and medical conditions related to pregnancy, childbirth, or breastfeeding), sex stereotyping (including assumptions about a person's appearance or behavior, gender roles, gender expression, or gender identity), gender, gender identity, gender expression, national origin, age, mental or physical disability, ancestry, medical condition, marital status, military or veteran status, citizenship status, sexual orientation, genetic information, or any other status protected by applicable law. We interpret these protected statuses broadly to include both the actual status and also any perceptions and assumptions made regarding these statuses.
BlackRock will consider for employment qualified applicants with arrest or conviction records in a manner consistent with the requirements of the law, including any applicable fair chance law.
Job requisition #
R192555
Team background
BlackRock is proud to be an Equal Opportunity/Affirmative Action Employer. We are committed to equal employment opportunity to all applicants and existing employees and we evaluate qualified applicants without regard to race, creed, color, national origin, sex (including pregnancy and gender identity/expression), sexual orientation, age, ancestry, physical or mental disability, marital status, political affiliation, religion, citizenship status, genetic information, veteran status, or any other basis protected under applicable federal, state, or local law. View the EEO is the Law poster here at https://www.dol.gov/ofccp/regs/compliance/posters/pdf/eeopost.pdf and its supplement here at https://www.dol.gov/ofccp/regs/compliance/posters/pdf/OFCCPEEOSupplementFinalJRFQA508c.pdf . The pay transparency policy is available here at https://www.dol.gov/ofccp/pdf/pay-transp_formattedESQA508c.pdf .
BlackRock is committed to working with and providing reasonable accommodations to individuals with disabilities. If you need a reasonable accommodation because of a disability for any part of the employment process, please send an e-mail to Disability.Assistance@blackrock.com and let us know the nature of your request and your contact information.