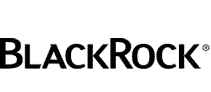 Job Information
BlackRock

Senior Data Engineer – Aladdin Wealth Technology | BlackRock

in

Princeton

,

New Jersey
Senior Data Engineer – Aladdin Wealth Technology | BlackRock
Open Menu Hide Menu
R193542
Senior Data Engineer – Aladdin Wealth Technology
Princeton, US
Technology
About BlackRock
BlackRock's business is investing on behalf of our clients, from large institutions to parents and grandparents, doctors and teachers who entrust their savings to us. We are committed to our clients—period. Our promise is to offer them the clearest thinking about what to do with their money and the products and services they need to secure a better financial future.
That's why investors of all kinds have made us the world's largest asset manager, entrusting us with trillions of dollars, and it's why companies, institutions and global governments come to us for help meeting their biggest financial challenges.
Job description
Description
About this role
BlackRock's Aladdin Wealth Technology organization is at the center of cutting-edge technologies thatdeepen our relationships with wealth management partners through technology and data science. Aladdin Wealth Technologyconsolidates BlackRock's varying products, including iRetire, Advisor Center, FutureAdvisor, Aladdin Risk for Wealth and our partners iCapital, Scalable Captial, with marketing and sales teams — with the goal of improving the user experience of our technology products and improving relationships with the advisors who use it.
The Team you'd be a part of:
The Aladdin Wealth Technology Data Platform team's mission is to dramatically transform BlackRock's current retail distribution strategy and performance around the globe, by enabling the sales team to deepen and expand their relationships with Financial Advisors & Home Offices by leveraging data to provide thoughtful analytics and delivering cutting edge technology tools & applications to our sales force. The team currently consists of 200 geographically dispersed people in New York, Princeton, London, India, Budapest and San Francisco.
We are seeking a talented Senior Data Engineer with solid experience in architecting, building and supporting data ingestion pipelines (using HDFS, PySpark & Hive) and data distribution.
Description :
As an Associate level Senior Data Engineer, you will…
Improve BlackRock's ability to enhance our retail distribution capabilities and services suite by creating, expanding and optimizing our data and data pipeline architecture.

You will create and operationalize data pipelines to enable the delivery of a high-quality data-driven product.

You will be accountable for managing high-quality datasets exposed for internal and external consumption by downstream users and applications.

Top technical / programming skills – Python, Java or Scala, Hadoop Suite and SQL. Experience working with flat files (e.g., csv, tsv, Excel) is a must.

Given the highly execution-focused nature of the work, the ideal candidate will roll up their sleeves to ensure that their projects meet deadlines and will always look for ways to optimize processes in future cycles.

The successful candidate will be highly motivated to create, optimize, or redesign data pipelines to support our next generation of products and data initiatives.

You will be a builder and an owner of your work product.
Responsibilities:
Lead in the creation and maintenance of optimized data pipeline architectures on large and complex data sets.

Assemble large, complex data sets that meet business requirements.

Act as lead to Identify, design, and implement internal process improvements and relay to relevant technology organization.

Work with stakeholders to assist in the data-related technical issues and support their data infrastructure needs.

Automate manual ingest processes and optimize data delivery subject to service level agreements; work with infrastructure on re-design for greater scalability.

Keep data separated and segregated according to relevant data policies.

Work with data scientists to develop data ready tools to support their job.

Be up-to-date with the latest tech trends in the big-data space and recommend them as needed.

Identify, investigate, and resolve data discrepancies by finding the root cause of issues; work with partners across various cross-functional teams to prevent future occurrences.
Qualifications:
Overall 6+ years of hands-on experience in computer engineers/software development/big data engineering.

Experience with building and optimizing 'big data' pipelines, architectures, and data sets. Familiarity with data pipeline and workflow management tools (e.g., Luigi, Airflow, Kafka).

4+ years of hands-on experience on developing on Spark in a production environment. Expertise on parallel execution, deciding resources and different modes of executing jobs is required.

4+ years of experience using Hive (on Spark). Proficiency on bucketing, partitioning, tuning and different file formats (ORC, PARQUET & AVRO).

4+ years of experience using Transact SQL (e.g., MS SQ Server, MySQL), No-SQL and GraphQL.

Proven experience with Yarn (logs, DAG flow diagrams).

Strong Python programming skills (Core Python and PySpark) including hands-on experience creating and supporting UDFs and modules like pytest.

Advanced knowledge on Sqoop.

Experience with working with global teams across different time zones.
BlackRock is proud to be an Equal Opportunity and Affirmative Action Employer. We evaluate qualified applicants without regard to race, color, national origin, religion, sex, disability, veteran status, and other statuses protected by law.
About BlackRock
BlackRock's purpose is to help more and more people experience financial well-being. As a fiduciary to investors and a leading provider of financial technology, our clients turn to us for the solutions they need when planning for their most important goals. As of September 30, 2019, the firm managed approximately $6.96 trillion in assets on behalf of investors worldwide.
For additional information on BlackRock, please visit www.blackrock.com/corporate | Twitter: @blackrock at https://twitter.com/blackrock |
Blog: www.blackrockblog.com at https://www.blackrockblog.com/ | LinkedIn: www.linkedin.com/company/blackrock
BlackRock is proud to be an Equal Opportunity and Affirmative Action Employer. We evaluate qualified applicants without regard to race, color, national origin, religion, sex, sexual orientation, gender identity, disability, protected veteran status, and other statuses protected by law.
BlackRock will consider for employment qualified applicants with arrest or conviction records in a manner consistent with the requirements of the law, including any applicable fair chance law.
Job requisition #
R193542
Team background
We are working with Big Data, creating new digital products and always looking for a chance to disrupt our industry for the better. There is a real sense of purpose to our work in that we're innovating to solve some of the world's most complex challenges in order to help more and more people achieve financial well-being.
BlackRock is proud to be an Equal Opportunity/Affirmative Action Employer. We are committed to equal employment opportunity to all applicants and existing employees and we evaluate qualified applicants without regard to race, creed, color, national origin, sex (including pregnancy and gender identity/expression), sexual orientation, age, ancestry, physical or mental disability, marital status, political affiliation, religion, citizenship status, genetic information, veteran status, or any other basis protected under applicable federal, state, or local law. View the EEO is the Law poster here at https://www.dol.gov/ofccp/regs/compliance/posters/pdf/eeopost.pdf and its supplement here at https://www.dol.gov/ofccp/regs/compliance/posters/pdf/OFCCPEEOSupplementFinalJRFQA508c.pdf . The pay transparency policy is available here at https://www.dol.gov/ofccp/pdf/pay-transp_formattedESQA508c.pdf .
BlackRock is committed to working with and providing reasonable accommodations to individuals with disabilities. If you need a reasonable accommodation because of a disability for any part of the employment process, please send an e-mail to Disability.Assistance@blackrock.com and let us know the nature of your request and your contact information.