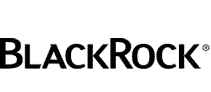 Job Information
BlackRock

Regional Security Manager, Mexico & Latin America | BlackRock

in

Mexico City

,

Mexico
Regional Security Manager, Mexico & Latin America | BlackRock
Open Menu Hide Menu
Our Company and Sites

Join our Talent Community

Experienced Professionals at https://careers.blackrock.com/campaign/experienced-professionals

Students at https://careers.blackrock.com/campaign/students

Life at BlackRock at https://careers.blackrock.com/life-at-blackrock

Who We Are at https://careers.blackrock.com/life-at-blackrock/who-we-are

Inclusion and Diversity at https://careers.blackrock.com/life-at-blackrock/inclusion-and-diversity

Technology at https://careers.blackrock.com/life-at-blackrock/technology

Rewards and Benefits at https://careers.blackrock.com/life-at-blackrock/rewards-and-benefits

Social Impact at https://careers.blackrock.com/life-at-blackrock/social-impact

Learning and Development at https://careers.blackrock.com/life-at-blackrock/learning-and-development

Our Teams at https://careers.blackrock.com/teams

Analytics and Risk

Investments

Business Management and Strategy

Legal and Compliance

Business Operations

Marketing and Communications

Finance and Internal Audit

Sales and Relationship Management

Human Resources

Technology

Students at https://careers.blackrock.com/students

Student Programs

Americas

Europe

Asia Pacific

FAQs at https://careers.blackrock.com/students/faqs

Our Locations at https://careers.blackrock.com/locations

Featured Locations

All Locations by Region

Atlanta at https://careers.blackrock.com/locations/atlanta

Africa

Budapest at https://careers.blackrock.com/locations/budapest

Asia/Pacific

Gurgaon at https://careers.blackrock.com/locations/gurgaon

Europe

Hong Kong at https://careers.blackrock.com/locations/hong-kong

North America

London at https://careers.blackrock.com/locations/london

South America

New York City at https://careers.blackrock.com/locations/new-york-city

The Middle East

San Francisco at https://careers.blackrock.com/locations/san-francisco

Search Jobs at https://careers.blackrock.com/job-search-results
R193261
Regional Security Manager, Mexico & Latin America
Mexico City, MX
Technology
About BlackRock
BlackRock's business is investing on behalf of our clients, from large institutions to parents and grandparents, doctors and teachers who entrust their savings to us. We are committed to our clients—period. Our promise is to offer them the clearest thinking about what to do with their money and the products and services they need to secure a better financial future.
That's why investors of all kinds have made us the world's largest asset manager, entrusting us with trillions of dollars, and it's why companies, institutions and global governments come to us for help meeting their biggest financial challenges.
Job description
Description
About this role
Technology & Operations
Technology & Operations is the backbone for both the client lifecycle and the investment lifecycle. The group's Follow the Sun Model ensures that the firm's operations are consistent and efficient across all investment products, client channels and regions, helping to deliver a superior client experience and drive scalability. Technology & Operations is driven by a global network of Operating Centers of Excellence, which centralizes knowledge and equips support teams with the data and timely information needed to innovate and deliver on behalf of internal partners and clients.
BlackRock's Technology & Enterprise Service Group aims to provide BlackRock Employees with robust technology infrastructure and strategic workplace solutions to deliver a consistent employee experience around the world, while handling information security and data integrity. Teams aligned to support the firm's functions.
Enterprise Security
Global Enterprise Security (GES) has responsibility for ensuring a risk-based management approach to protect BlackRock staff and visitors, reputation, physical and information assets and operations from disruptive events. The team leads key Security Programs (eg. Corporate Security, Business Continuity, Crisis Management, Health & Safety) as well as communications and raise issue of physical and information security incidents. GES is also responsible for Travel, Private Aviation and Premiere Support across the firm.
The Regional GES Lead for Mexico and LATAM will be responsible for serving as the key point of contact for all regional issues related to Corporate Security, Enterprise Resilience (including business continuity, crisis management and technology disaster recovery), Health & Safety and Corporate Travel.
Reporting
The position will report to the Global Head of Corporate Security in New York City.
Responsibilities
Serving as the domain authority and coordinating the GES portfolio for Mexico and Latam.

Leading BlackRock and vendor staff on the GES team as those resources are deployed in the region

Overseeing all aspects of physical security and ensuring the safety of our staff, visitors, travelers and assets in the region

Adapting the GES global travel security program to address local intra-Mexico and Latam travel security requirements

Identifying, onboarding and handling security vendors to assist in the provision of security in the region

Leading all aspects of business continuity and crisis management efforts, including creation and maintenance of business continuity plans, creation, training and management of crisis management teams, and business engagement to support business continuity and technology disaster recovery testing

Overseeing Health and Safety efforts and ensuring that our facilities meet regulatory requirements and are in line with BlackRock standards

Partners with business leaders across the region to ensure that Security, Life Safety and BCM programs are well socialized and executed in the region

Maintains strong ties with local vendors as well as local, state and federal government and law enforcement officials to ensure BlackRock can appropriately respond to emergency issues

Partners with the Enterprise Risk Management team and other stakeholders to mitigate risks related to security, life safety or facilities and implement risk reporting tools

Supports Global Real Estate and Design and Construction in the acquisition and development of new properties and the refurbishment of existing facilities and ensures appropriate security measures are implemented.

Partners with Facilities and Engineering Heads to ensure global practices are appropriately adapted for local business needs and meet business continuity requirements.

Responds to employee and BLK emergencies and provides support to ensure our ability to mitigate emergencies. This requires availability during evenings and weekends and a willingness to respond to unexpected emergencies and situations at any of BlackRock's locations globally
Knowledge/Experience/Requirements
Requires a minimum of 10 years of forward-thinking advancement in security, life safety or business continuity management

Financial services experience strongly preferred

Experience with designing, implementing, and maintaining a security, life safety or business continuity management program

Strong knowledge of geopolitical landscape and risks within Mexico and Latam.

Knowledge of BCM, security and life safety processes, performance metrics, and cost reduction opportunities

Strong collaboration and interpersonal skills with ability to develop and maintain effective working relationships at all levels within the organization

Strong scheduling, prioritizing, and multi-tasking skills and able to work in a fast-paced reciprocal team environment

Excellent presentation, verbal, and written communication skills

Excellent presentation, verbal, and written communication skills

Requires experience providing executive and event protection

Must be available during evenings and weekends to respond to unexpected emergencies and situations at any of Blackrock's locations across Latam
About BlackRock
BlackRock's purpose is to help more and more people experience financial well-being. As a fiduciary to investors and a leading provider of financial technology, our clients turn to us for the solutions they need when planning for their most important goals. As of June 30, 2019, the firm managed approximately $6.84 trillion in assets on behalf of investors worldwide. For additional information on BlackRock, please visit www.blackrock.com/corporate | Twitter: @blackrock at https://twitter.com/blackrock | Blog: www.blackrockblog.com at https://www.blackrockblog.com/ | LinkedIn: www.linkedin.com/company/blackrock .
BlackRock is proud to be an Equal Opportunity and Affirmative Action Employer. We evaluate qualified applicants without regard to race, color, national origin, religion, sex, sexual orientation, gender identity, disability, protected veteran status, and other statuses protected by law.
BlackRock will consider for employment qualified applicants with arrest or conviction records in a manner consistent with the requirements of the law, including any applicable fair chance law.
Job requisition #
R193261
Team background
We are working with Big Data, creating new digital products and always looking for a chance to disrupt our industry for the better. There is a real sense of purpose to our work in that we're innovating to solve some of the world's most complex challenges in order to help more and more people achieve financial well-being.
BlackRock is proud to be an Equal Opportunity/Affirmative Action Employer. We are committed to equal employment opportunity to all applicants and existing employees and we evaluate qualified applicants without regard to race, creed, color, national origin, sex (including pregnancy and gender identity/expression), sexual orientation, age, ancestry, physical or mental disability, marital status, political affiliation, religion, citizenship status, genetic information, veteran status, or any other basis protected under applicable federal, state, or local law. View the EEO is the Law poster here at https://www.dol.gov/ofccp/regs/compliance/posters/pdf/eeopost.pdf and its supplement here at https://www.dol.gov/ofccp/regs/compliance/posters/pdf/OFCCPEEOSupplementFinalJRFQA508c.pdf . The pay transparency policy is available here at https://www.dol.gov/ofccp/pdf/pay-transp_formattedESQA508c.pdf .
BlackRock is committed to working with and providing reasonable accommodations to individuals with disabilities. If you need a reasonable accommodation because of a disability for any part of the employment process, please send an e-mail to Disability.Assistance@blackrock.com and let us know the nature of your request and your contact information.