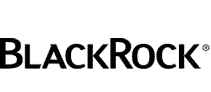 Job Information
BlackRock

Vice President, iShares COO & Strategy - Hong Kong | BlackRock

in

Hong Kong

,

Hong Kong
Vice President, iShares COO & Strategy - Hong Kong | BlackRock
Open Menu Hide Menu
Our Company and Sites

Join our Talent Community

Experienced Professionals at https://careers.blackrock.com/campaign/experienced-professionals

Students at https://careers.blackrock.com/campaign/students

Life at BlackRock at https://careers.blackrock.com/life-at-blackrock

Who We Are at https://careers.blackrock.com/life-at-blackrock/who-we-are

Inclusion and Diversity at https://careers.blackrock.com/life-at-blackrock/inclusion-and-diversity

Technology at https://careers.blackrock.com/life-at-blackrock/technology

Rewards and Benefits at https://careers.blackrock.com/life-at-blackrock/rewards-and-benefits

Social Impact at https://careers.blackrock.com/life-at-blackrock/social-impact

Learning and Development at https://careers.blackrock.com/life-at-blackrock/learning-and-development

Our Teams at https://careers.blackrock.com/teams

Analytics and Risk

Investments

Business Management and Strategy

Legal and Compliance

Business Operations

Marketing and Communications

Finance and Internal Audit

Sales and Relationship Management

Human Resources

Technology

Students at https://careers.blackrock.com/students

Student Programs

Americas

Europe

Asia Pacific

FAQs at https://careers.blackrock.com/students/faqs

Our Locations at https://careers.blackrock.com/locations

Featured Locations

All Locations by Region

Atlanta at https://careers.blackrock.com/locations/atlanta

Africa

Budapest at https://careers.blackrock.com/locations/budapest

Asia/Pacific

Gurgaon at https://careers.blackrock.com/locations/gurgaon

Europe

Hong Kong at https://careers.blackrock.com/locations/hong-kong

North America

London at https://careers.blackrock.com/locations/london

South America

New York City at https://careers.blackrock.com/locations/new-york-city

The Middle East

San Francisco at https://careers.blackrock.com/locations/san-francisco

Search Jobs at https://careers.blackrock.com/job-search-results
R193219
Vice President, iShares COO & Strategy – Hong Kong
Hong Kong, HK
Business Management & Strategy
About BlackRock
BlackRock's business is investing on behalf of our clients, from large institutions to parents and grandparents, doctors and teachers who entrust their savings to us. We are committed to our clients—period. Our promise is to offer them the clearest thinking about what to do with their money and the products and services they need to secure a better financial future.
That's why investors of all kinds have made us the world's largest asset manager, entrusting us with trillions of dollars, and it's why companies, institutions and global governments come to us for help meeting their biggest financial challenges.
Job description
Description
About this role
BlackRock, Inc. (NYSE: BLK) is a leading publicly traded investment management firm. Clients trust BlackRock to manage more than $6 trillion dollars, more money than any other investment firm in the world. With approximately 13,000 employees in more than 30 countries, BlackRock provides a broad range of investment and risk management services to institutional and retail clients worldwide and is a major presence in global markets, including North and South America, Europe, Asia, Australia and the Middle East and Africa.
BlackRock's diverse platform of active and index investment strategies across asset classes enables the firm to tailor investment outcomes and asset allocation solutions for clients. Product offerings include single- and multi-asset class portfolios investing in equities, fixed income, alternatives and money market instruments.
Products are offered directly and through intermediaries in a variety of vehicles, including open-end and closed end mutual funds, iShares® exchange-traded funds ("ETFs"), separate accounts, collective investment funds and other pooled investment vehicles. BlackRock also offers the BlackRock Solutions® investment and risk management technology platform, Aladdin®, risk analytics and advisory services and solutions to a broad base of institutional investors.
For additional information on BlackRock, please visit www.blackrock.com | Twitter: @blackrock at https://twitter.com/blackrock | Blog: www.blackrockblog.com | LinkedIn: www.linkedin.com/company/blackrock .
Business Unit Overview:
BlackRock's ETFs and Index Investments (EII) team manages more than $4 trillion in global passive equity assets across Global Developed Markets, Emerging Markets, Commodities and REITs. This includes BlackRock's iShares product line, the leading provider of ETFs in the world, with over $2 trillion in assets under management. With a global footprint, strong client orientation and an innovative product range, iShares was the industry's number one in flows in 2017 with $245 billion, a 19% organic asset growth and flow market share of 36%. iShares operates over 800 ETFs, the broadest range of ETF investment options, offering exposure to virtually the entire investable universe, from the most essential to the deepest niche; and our funds are equally accessible to institutions, advisers and individuals. Product lines provide efficient exposure across equities, fixed income, real estate and commodities, as well as strategies such as smart beta and sustainable investing.
The Index and ETF Investments Business also oversees over $2 trillion in Index Equity funds (mutual funds, pooled funds, segregated mandates) and offers index equity investors the industry's broadest array of investment choices. Our clients include corporate pension plans, public pension plans, central banks, sovereign wealth funds and other institutional investors.
Role Overview:
The Strategy and business management role is part of the COO and Strategy team in the EII APAC business. This is a broad role in terms of both content and function, being a combination of strategy development, project-based work focused on specific initiatives as well as ongoing support to the EII APAC management team.
The role requires an individual to lead the development and execution of high priority projects and business initiatives for the EII APAC business, driving analytics and synthesizing findings to inform overall strategy. The position requires strong collaboration with the whole of the EII APAC team (across Hong Kong, Tokyo and Sydney) as well as key internal BlackRock partners and stakeholders (across APAC and globally) to successfully implement projects or business initiatives. The role is based in Hong Kong, reporting directly to the Chief Operating Officer for APAC EII.
Key Responsibilities:
Business Strategy
Drive market or channel/ segment distribution strategy

Lead market sizing and opportunity assessment to develop execution plans in the region

Market and competitor landscape surveillance

Help shape regulatory agenda and develop plans to engage with relevant external bodies

Create materials to communicate strategic plans to senior management across the region and globally
Business Management
Design and implement management information tools pertaining to profitability and efficiency of business

Act as central repository for market and business information

Coordinate all aspects of financial planning, forecasting and reporting

Support management team on a range of ad hoc business and other issues
Execution of cross-functional projects and initiatives
Lead and drive key strategic projects or key business initiatives from project inception to execution and completion

Assess key operational procedures, core capabilities, regulatory risks to identify potential issues and develop and execute projects and initiatives accordingly
Global Coordination
Lead the region's Aladdin & Technology initiatives to implement and improve the CRM platform

Partner with Finance, Strategy and Human Resources to produce annual revenue and expense plans and forecasts

Work with the Risk and Business Operations teams to ensure the development and maintenance of an appropriate controls environment
Experience and Qualifications Required:
Skills/Capabilities

Demonstrated experience leading, implementing and articulating business strategy

Strong problem solving and analytical skills: able to gather and synthesize information, draw conclusions and summarize issues for an executive audience

Strong stakeholder management; excellent communication & influencing skills

A collaborative team player, confident to work with people of all levels

Demonstrated ability to work and deliver results with limited oversight

High level of self-motivation and good business judgment

High degree of proficiency in Word, Excel and PowerPoint

Strong knowledge of the region, its markets and institutions is a plus

Knowledge of ETFs and Index products is desirable

Experience leading project teams is beneficial

Excellent written and oral English required, Mandarin ideal

Experience

A minimum of 5 years' experience / expertise working in professional or financial services firm (law, finance, consulting, banking, investment management) is required

Personal Qualities

Leadership abilities

Collaborative, team player

Adaptable & resilient

Culturally attuned

Committed & energetic

Decisive, able to operate independently

High personal and professional integrity

Highly curious

Confident challenging the status quo
About BlackRock
BlackRock's purpose is to help more and more people experience financial well-being. As a fiduciary to investors and a leading provider of financial technology, our clients turn to us for the solutions they need when planning for their most important goals. As of June 30, 2019, the firm managed approximately $6.84 trillion in assets on behalf of investors worldwide. For additional information on BlackRock, please visit www.blackrock.com/corporate | Twitter: @blackrock at https://twitter.com/blackrock | Blog: www.blackrockblog.com at https://www.blackrockblog.com/ | LinkedIn: www.linkedin.com/company/blackrock .
BlackRock is proud to be an Equal Opportunity and Affirmative Action Employer. We evaluate qualified applicants without regard to race, color, national origin, religion, sex, sexual orientation, gender identity, disability, protected veteran status, and other statuses protected by law.
BlackRock will consider for employment qualified applicants with arrest or conviction records in a manner consistent with the requirements of the law, including any applicable fair chance law.
Job requisition #
R193219
Team background
Our team is charged with transforming BlackRock to lead in an ever-changing world by providing business analysis and corporate strategy guidance, including informing management decision-making and communicating with external stakeholders.
BlackRock is proud to be an Equal Opportunity/Affirmative Action Employer. We are committed to equal employment opportunity to all applicants and existing employees and we evaluate qualified applicants without regard to race, creed, color, national origin, sex (including pregnancy and gender identity/expression), sexual orientation, age, ancestry, physical or mental disability, marital status, political affiliation, religion, citizenship status, genetic information, veteran status, or any other basis protected under applicable federal, state, or local law. View the EEO is the Law poster here at https://www.dol.gov/ofccp/regs/compliance/posters/pdf/eeopost.pdf and its supplement here at https://www.dol.gov/ofccp/regs/compliance/posters/pdf/OFCCPEEOSupplementFinalJRFQA508c.pdf . The pay transparency policy is available here at https://www.dol.gov/ofccp/pdf/pay-transp_formattedESQA508c.pdf .
BlackRock is committed to working with and providing reasonable accommodations to individuals with disabilities. If you need a reasonable accommodation because of a disability for any part of the employment process, please send an e-mail to Disability.Assistance@blackrock.com and let us know the nature of your request and your contact information.