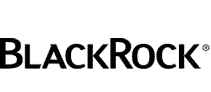 Job Information
BlackRock

Analyst, Python Developer

in

Gurgaon

,

India
Analyst, Python Developer
IN
Data Analytics & ModellingHaryanaGurgaon,Requisition #: R191719
APPLY NOW
Add to Cart
❰ Back to search results
Analyst, Python Developer
Description
About BlackRock
BlackRock helps investors build better financial futures. As a fiduciary to investors and a leading provider of financial technology, our clients turn to us for the solutions they need when planning for their most important goals. As of March 31, 2019, the firm managed approximately $6.52 trillion in assets on behalf of investors worldwide. For additional information on BlackRock, please visit www.blackrock.com | Twitter: @blackrock at https://twitter.com/blackrock | Blog: www.blackrockblog.com | LinkedIn: www.linkedin.com/company/blackrock .
Job Description:
Business Unit Overview:
Risk & Quantitative Analysis (RQA) performs the risk management activities and quantitative analysis functions at BlackRock.
RQA's mission is to help BlackRock manage its fiduciary and corporate risks and provide independent risk oversight. In the course of executing this mission, RQA provides quantitative analysis to many of BlackRock's businesses and helps promote the spread of best practices across the firm
RQA Operations team provides customized analysis of investment performance for RQA and across the various investment teams and management committees. The team
Provides the necessary oversight and analytics used in reporting and presenting investment performance in Blackrock.

Actively participate and lead in setting the investment performance analysis, reporting and presentation policies and standards in Blackrock.

Provides report production support to Global RQA

Provides Business Analyst support and solution for operational tasks or activities in RQA.
Role Description:
This individual will be part of Global RQA and working closely with the behavioral finance team (currently based in London). The Behavioural finance team uses a data driven approach to identifying Behavioural tendencies and decision patterns that hurt or help portfolio manager decisions. We are looking for a self-driven candidate with strong technical skills to take over successful prototype analytics code and productionise it to support scalability of the analytics across more funds and portfolio managers, globally. The candidate should be comfortable working with diverse data sets including structured and unstructured data.
The candidate will work with the behavioural finance team to support and develop new quantitative analytics. The candidate while also partner with technologists across the firm to leverage best practices and new technological developments across the firm. The candidate will act as a strong link with the technology teams in Financial Modelling Group and Aladdin Product Group to help define business requirements for developing strategic solutions.
The incumbent should be experienced in multiple programming languages (Python, R, Scala, Java) and multiple technologies (Hadoop, Spark etc.) to support requirements of diverse nature and demands of the team. In addition, the individual should be comfortable in the field of big-data infrastructure, machine learning algorithms and data visualization solutions.
Key Job Responsibilities:
Expertise in running multiple concurrent projects based on requirements.

Manage delivery of analytics and requirements to successful On time/ On Scope/ On Budget delivery.

Proactively escalate relevant issues.

Analyze and capture functional and technical requirements through collaboration with SMEs (other technical leads and business analysts) and help identify the right solutions.

Facilitate cross-organizational communication and act as the point of contact for RQA with technology teams to develop strategic solutions.

Understand flow of information and data between various groups and systems.

Support and complete various efficiency and capacity-building initiatives, including automation/ standardization efforts.

Constantly evaluate systems, processes and procedures for inefficiencies, and make recommendations for improvement.

Supporting RQA community through incisive consulting and advisory work.
Experience, Skills and Qualification:
Candidates should have an expressed interest in tackling the difficult real world problems, analytics and reporting. The candidate should have interest in building code to production level standards while embedding best practices on code collaboration for the team. An attention to detail, a strong work ethic and ability to work as part of a team in fast paced environment are other important characteristics.
3 years of proven and relevant experience in at least two of the following: Java, Scala, C++, SAS, Python, R, SQL, Julia or similar

Should be able to demonstrate strong awareness and usage of Open source frameworks and APIs

Interest in computational statistics, in particular the applications of machine learning and natural language processing to behavioral finance is a plus

Self-help attitude towards new technology combined with a quick ability to size up new projects

Apache (Hadoop, Pig, Spark, Cassandra, Hbase, Storm, Kafka)

R (markdown, dplyr, data.table, Rcpp, other packages)

Familiarity with git

Familiarity with cloud computing platforms and distributed compute engines a plus.

Knowledge of market data tools like Lipper, Bloomberg, and Morningstar etc. is advantage though not mandatory for the role.

Proven track record working successfully with projects that include a significant technology delivery component.

Demonstrated track record working successfully managing changing demands and circumstances; capable of responding resourcefully to ambiguity

Proven ability to work effectively in a team environment

Displays thought leadership

Strong organizational and interpersonal skills

Being able to multi task and prioritize work

Flexible work schedule
BlackRock is proud to be an Equal Opportunity and Affirmative Action Employer. We evaluate qualified applicants without regard to race, color, national origin, religion, sex, sexual orientation, gender identity, disability, protected veteran status, and other statuses protected by law.
BlackRock will consider for employment qualified applicants with arrest or conviction records in a manner consistent with the requirements of the law, including any applicable fair chance law.
Create Job Alert
Our People
At BlackRock, we work together with pride and passion to help millions of investors around the world build better financial futures.
Share this Opportunity
Share on Facebook

Share on Twitter

Share on Google+ Share on Linkedin

Share by Mail
Ready to make an impact?
Explore opportunities to build a rewarding and challenging career with us. Start your job search by selecting your level of experience.
Experienced Professionals
Campus Recruitment
Life At BlackRock
People & Culture

Rewards & Benefits

Inclusion & Diversity
Business Areas
Experienced Professionals

Campus Recruitment

Search Jobs
Our Company
About Us at https://www.blackrock.com/corporate/about-us

Leadership at https://www.blackrock.com/corporate/about-us/leadership

Newsroom at https://www.blackrock.com/corporate/newsroom

Investor Relations at http://ir.blackrock.com/

Responsibility at https://www.blackrock.com/corporate/responsibility
Connect With Us
About Personal Information
BlackRock is proud to be an Equal Opportunity/Affirmative Action Employer. We are committed to equal employment opportunity to all applicants and existing employees and we evaluate qualified applicants without regard to race, creed, color, national origin, sex (including pregnancy and gender identity/expression), sexual orientation, age, ancestry, physical or mental disability, marital status, political affiliation, religion, citizenship status, genetic information, veteran status, or any other basis protected under applicable federal, state, or local law. View the EEO is the Law poster here at https://www.dol.gov/ofccp/regs/compliance/posters/pdf/eeopost.pdf and its supplement here at https://www.dol.gov/ofccp/regs/compliance/posters/pdf/OFCCPEEOSupplementFinalJRFQA508c.pdf . The pay transparency policy is available here at https://www.dol.gov/ofccp/pdf/pay-transp_formattedESQA508c.pdf .
BlackRock is committed to working with and providing reasonable accommodations to individuals with disabilities. If you need a reasonable accommodation because of a disability for any part of the employment process, please send an e-mail to Disability.Assistance@blackrock.com and let us know the nature of your request and your contact information.
Terms & Conditions at https://www.blackrock.com/corporate/compliance/terms-and-conditions

Privacy Policy at https://www.blackrock.com/corporate/compliance/privacy-policy

Business Continuity
© 2018 BlackRock, Inc. All rights reserved.