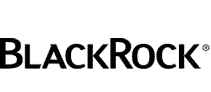 Job Information
BlackRock

STRIDE Strategic Enterprise Analyst - GUR | BlackRock

in

Gurgaon

,

Indiana

India
STRIDE Strategic Enterprise Analyst - GUR | BlackRock
Open Menu Hide Menu
R194047
STRIDE Strategic Enterprise Analyst – GUR
Gurgaon, IN
Legal & Compliance
About BlackRock
BlackRock's business is investing on behalf of our clients, from large institutions to parents and grandparents, doctors and teachers who entrust their savings to us. We are committed to our clients—period. Our promise is to offer them the clearest thinking about what to do with their money and the products and services they need to secure a better financial future.
That's why investors of all kinds have made us the world's largest asset manager, entrusting us with trillions of dollars, and it's why companies, institutions and global governments come to us for help meeting their biggest financial challenges.
Job description
Description
About this role
Organization
BlackRock Client Data Services – Strategic & Tactical Reporting Invoicing and Data Engineering (STRIDE)
Functional Role
Analyst
Market Title
STRIDE – Data Support & Automation
Technology & Operations
BlackRock is one of the world's preeminent asset management firms and a premier provider of global investment management, risk management and advisory services to institutional, intermediary and individual investors around the world. BlackRock offers a range of solutions — from rigorous fundamental and quantitative active management approaches aimed at maximizing outperformance to highly efficient indexing strategies designed to gain broad exposure to the world's capital markets. Our clients can access our investment solutions through a variety of product structures, including individual and institutional separate accounts, mutual funds and other pooled investment vehicles, and the industry-leading iShares® ETFs.
Within BlackRock's Technology & Operations division, BlackRock Data Services (BDS) is the main data processing and quality control group. We are approx. 1000 people worldwide, responsible for the accurate modelling of millions of assets, the daily quality control of market data, and the production of portfolio analytics including risk, performance and performance attribution. Aladdin analytics are powered by BlackRock's industry leading risk models and attribution engine, computed in our large-scale data centers and served to users through static and dynamic reporting tools and a suite of apps that enable various portfolio management operations. Aladdin users include not just BlackRock staff but also the risk managers and portfolio managers of other financial institutions who pay to use our Aladdin platform.
Team Overview
Within BDS Client Data Services (CDS), the STRIDE group is responsible for the ongoing tactical and strategic development of process improvements and migration of accounts onto existing and newly developed Aladdin Platforms spanning Client Invoicing Services, Reporting and Distribution Services and Client Portfolio Data. The team is currently focused on re-engineering the client experience by expanding our data sourcing capabilities, continuing to adapt reporting to fit the ever-changing needs of the industry and centralizing our distribution platforms.
This role provides an excellent opportunity to be part of a significant change initiative for the firm during an exciting period and ultimately be able to add input into the future state of both teams.
This position is within the engineering side of the team, whose core mandate is to generate scale and increase operational efficiency of the Reporting, Billing, Portfolio Data and Retail Data teams. The team opportunistically takes on projects large and small based on overall value; projects generally rely on automation, process and team re-engineering and/or standardization to improve the overall work experience for the team and technical footprint of our production processes. Team members generally gain a broad understanding of BlackRock's asset and risk management business and experience in project management and automation.
This role is specifically related to Portfolio / Fund Data. We provide consultative services on client and portfolio data projects and provide thought leadership on how to ensure the cleanliness of our client and portfolio reference data. Their goal is to create a solid platform that will be able to service clients, grow the business and efficiently provide information to both internal and external stakeholders. Additionally, we are looking to support in eliminating manual effort with Report Automation, automation via Python or VBA. For this role we are hiring an Analyst level of Data Support and Automation Engineer for our Gurgaon office.
Role Responsibility
• Support data query requests related to client and portfolio reference data, including providing backend updates to the portfolio reference data as needed.
• Resolve operations issues while working with other support team staff located across the globe.
• Support and complete various efficiency and capacity-building initiatives, including quick automation/ standardization efforts
• Collaborate closely with team members locally and in a multi-office, multi-country environment.
• Dev-ops for maintaining strategic operational systems, tools and processes, including participation in tactical and strategic development projects.
• Work with the project managers, technical leads, business owners through the whole SDLC, analyzing, understanding and refining systems requirements, designing and writing code to develop tools to solve data problems.
• Ensure tools stability via documenting, code reviews, user acceptance testing so production operations run successfully.
• Adherence to company standards (security, access control, support and change control)
• Participate in special data projects as they arise, including large projects for automations in operations teams.
Experience
• B.S. / BCA /BTech degree in Computer Science, Engineering or a related discipline 2 years of hands-on VBA coding
• 1+ years of experience with Core Python for Data Analysis
• 2 years' experience with relational database development (SQL, stored procedures, data modelling). Sybase experience preferred.
• Should have knowledge on tableau or any BI tool.
• Strong understanding of the software development lifecycle and tools, Jira, Git
• Nice to have: one NoSQL Database (e.g. Apache Cassandra)
• Must be able to adhere to Blackrock coding standards.
• Must be able to End-user computing (EUC) development
• Organized and detail oriented with strong time management skills.
• Understand the importance of quality data and strives to maintain its integrity in the system.
• Exceptional written and verbal communication skills.
• Proven ability to work effectively in a team environment
• Displays thought leadership
• Strong organizational and interpersonal skills
• Being able to multi task and prioritize work
• Flexible work schedule
Manager Comments
Other
– Travel : No
– Direct Reports: No
– Licenses: No
About BlackRock
BlackRock's purpose is to help more and more people experience financial well-being. As a fiduciary to investors and a leading provider of financial technology, our clients turn to us for the solutions they need when planning for their most important goals. As of September 30, 2019, the firm managed approximately $6.96 trillion in assets on behalf of investors worldwide.
For additional information on BlackRock, please visit www.blackrock.com/corporate | Twitter: @blackrock at https://twitter.com/blackrock |
Blog: www.blackrockblog.com at https://www.blackrockblog.com/ | LinkedIn: www.linkedin.com/company/blackrock
BlackRock is proud to be an Equal Opportunity and Affirmative Action Employer. We evaluate qualified applicants without regard to race, color, national origin, religion, sex, sexual orientation, gender identity, disability, protected veteran status, and other statuses protected by law.
BlackRock will consider for employment qualified applicants with arrest or conviction records in a manner consistent with the requirements of the law, including any applicable fair chance law.
Job requisition #
R194047
Team background
We facilitate global business activities while also protecting BlackRock from legal, regulatory, reputational and related economic risks.
BlackRock is proud to be an Equal Opportunity/Affirmative Action Employer. We are committed to equal employment opportunity to all applicants and existing employees and we evaluate qualified applicants without regard to race, creed, color, national origin, sex (including pregnancy and gender identity/expression), sexual orientation, age, ancestry, physical or mental disability, marital status, political affiliation, religion, citizenship status, genetic information, veteran status, or any other basis protected under applicable federal, state, or local law. View the EEO is the Law poster here at https://www.dol.gov/ofccp/regs/compliance/posters/pdf/eeopost.pdf and its supplement here at https://www.dol.gov/ofccp/regs/compliance/posters/pdf/OFCCPEEOSupplementFinalJRFQA508c.pdf . The pay transparency policy is available here at https://www.dol.gov/ofccp/pdf/pay-transp_formattedESQA508c.pdf .
BlackRock is committed to working with and providing reasonable accommodations to individuals with disabilities. If you need a reasonable accommodation because of a disability for any part of the employment process, please send an e-mail to Disability.Assistance@blackrock.com and let us know the nature of your request and your contact information.